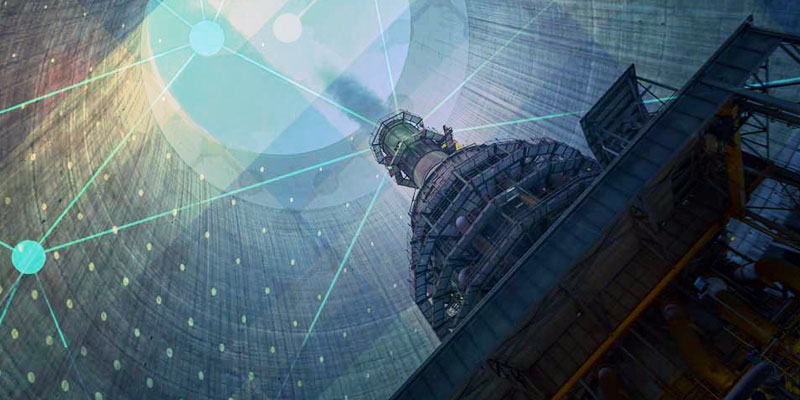 Webinar series
2021 Energy Transition Outlook:
What does it mean for coal?
---
Background
---
Countries across the globe are boosting energy transition from fossil fuels to renewable energy, including the call for phasing out of coal for electricity generation. The transition is part of the global commitment in the framework of the Paris Agreement in reducing emission.

Based on International Energy Agency (IEA) data, after net additions of renewable capacity reached a new record of almost 200 GW in 2020, total capacity is expected to grow by around 218 GW in 2021, almost 10 percent more than 2020. On the other hand, coal remains cheapest primary energy sources and the demand projected to remain strong in the Asia Pacific region.

In 2021, global coal generation capacity is expected to reach as much as 2,140 GW, predominantly driven by 30 GW of new capacity expected in China. Meanwhile, the country has set an ambitious target to achieve carbon neutrality by 2060.
Indonesia's other main coal markets such as Japan, South Korea and Taiwan have also planned for the future of energy transition to reduce their dependent on coal. Asian countries are likely to slow down the transition, as they are predominantly consumers of coal, which so far remains relatively more competitive than other energy sources.

The Indonesian government has insisted that coal will remain one of the main sources of energy with plans to boost domestic coal consumption among others through the development of downstream industry. Indonesia is currently the world's largest thermal coal exporter by volume and revenue from coal export contribute significantly to the country's economy.
In light of this global trend, CoalAsia Magazine jointly with Petromindo.com is to conduct series of Webinar that would explore the trend of energy transition in global, and Asia markets and assess the potential impacts on supply and demand of coal in global market. The webinar would also explore how Indonesian government and stakeholders of coal sector anticipate the trend. For coal miner's perspective, the economic feasibility of the coal downstream project is a very important factor for the success of the energy transition.
---
The webinar series would explore
---
Decarbonization trend in Europe and America.
Update on government policies on energy transition in China, Japan, South Korea and Taiwan.
Projection of global thermal coal demand in short, medium and long term – what the energy transition means for coal demand trend.
Indonesian government policy on energy transition – what is the future of coal.
Exploring initiatives of coal mining companies in response to the global energy transition trend
Decarbonisation in mining – what are efforts to manage the transition into decarbonized mining company.
What are barriers stand in the way of decarbonization?
Government policy on coal downstream industry and appetite for investment opportunities in Indonesia
Law No 3/2020 and Law No. 11/2021 - impact on the future of coal downstream industry
2021 global trend on Decarbonisation
---
Program
14.00
Introduction and opening remarks
14.00
Global Decarbonization Trend: What does it mean for coal?

14.35
Global Decarbonization Trend: How soon renewable to replace coal as global primary energy sources?

14.40
Energy transition and impact on rating risks to coal-fired power plant investments.

14.50
Panel Discussion:
Global Energy transition from perspective of Indonesian Business Community == What does coal mean as energy source in energy transition?

15.30
End of Day One
2021 Energy Transition in Asia: What does it mean for Indonesian coal
---
Program
14.00
Introduction and opening remarks

14.00
Understanding decarbonization trend for mining companies. – how should coal mining company adapt with decarbonisation trend?

14.15
Exploring energy transition policies in Japan, Korea and Taiwan? What are potentials impacts of Indonesian coal to JKT markets?

14.30
What is the role of clean coal technology (CCT) in transition toward sustainable and lower emission development in ASEAN countries?

14.45
Panel Discussion
Perspective of coal mining companies on energy transition in Asia region

15.30
End of Day Two
Outlook of energy transition in Indonesia (Bahasa Indonesia)
---
Program
| | |
| --- | --- |
| 14.00 | Introduction and opening remarks |
| 14.00 | Government roadmap of energy transition in Indonesia: Exploring the future of downstream industry development on coal sector |
| 14. 15 | The future of coal downstream in Indonesia based on the economic studies by Indonesian Coal Mining Association (ICMA) |
| 14.25 | Investors Perspective on the future of Coal Downstream industry |
| 14.35 | Investors Perspective on the future of Coal Downstream industry |
| 14.45 | Understanding the uniquely approach of Indonesian coal miners to energy transition: The opportunities and risk of coal downstream projects |
| 15.30 | End of Day Three |
Further Information
---
Telephone: +62-21-2245 8787
Organized by:
---