The 7th Coal Buyers and Producers Meeting 2019
Held in conjunction with:
2nd Mining Infrastructure, Logistic & Technology Expo
Background
The Ministry of Energy and Mineral Resources reported a significant increase of the country's coal reserve, reaching 37 billion tons as of September 2018, up by 48 percent from 25 billion tons in previous year. The country's coal resources increased to 166 billion tons from 125 billion tons last year.

The new coal reserves and resources estimate was based on data collected from miners holding the coal mining contracts of work (PKP2B), and from 54 percent of IUP (mining business license) miners operating in 19 provinces.

Assuming annual production rate of 485 million tons (the original coal output target this year), the country's coal reserves can last for 76 years.

Realized coal production in 2018 was 528 million tons, far above the indicative target of 485 million tons. In 2019, the government sets coal production target at 490 million tons, of which 128 million tons will be allocated for the domestic market particularly for coal-fired power plants (95.7 million tons).

The government has set coal domestic market obligation (DMO) volume for this year at 128 million tons, higher than last year's realized DMO volume of 115.09 million tons. Of the 128 million tons coal DMO target this year, around 96 million tons will be allocated for power plants, 5.4 million tons for metallurgy industry, 1.49 million tons for fertilizer industry, 16.15 million tons for cement industry, 3 million tons for the textile industry, 6.2 million tons for paper industry, and 14,500 tons for the briquette industry.

The state-owned electricity firm PT PLN predicted its coal consumption this year will increase to around 96 million tons from realized consumption of 91.1 million tons last year. The increase was contributed by the plan to operate three new coal-fired power plants this year (September-October), namely PLTU Jawa 7 and 8, each with capacity of 1,000 MW, and PLTU Lontar with capacity of 350 MW.

Indonesia continues to be a significant player in the global coal mining industry, ranking the country as the world's largest exporter of thermal coal.

The 7th Annual Coal Buyers and Producers Meeting would give insight on the country's trend of coal production, supplier and consumption in coming years. We would also invite noted speakers from buyers and analysts to discuss the outlook of Indonesian coal in traditional markets of China, India and Japan as well as in the countries of ASEAN.

The conference would also highlight agenda of mining companies to boost new exploration in greenfield as well as the plan to enter coal downstream industry.
Main topics at this conference included
Government's policy on coal as source of energy to fulfil the country's energy and electricity demand.
Outlook of Domestic Market Obligation (DMO) policy for maintaining sustainability of domestic coal supply.
Global energy market 2020 and beyond  -- Challenges and opportunities for the import market
Trend and prospects for coal demand growth and coal supply-side policy in Asia region in short, medium and long term.
Coal market review and outlook in China, India and Japan.
Prospect for Indonesian coal export in emerging ASEAN market.
Coal Pricing analysis and forecast
Indonesian coal market and what to expect next from buyers' perspective
Potential Coal Reserves for DME Project in Indonesia: Will they be profitable?
Coal Gasification Technology & Its Current Development in Indonesia -- How can coal gasification technology be implemented cost-effectively?
Indonesia Power Outlook -- Trends of coal-fired power projects under the newly PLN's 2019-2028 Electricity Supply Business Plan (RUPTL).
CEO Talk on Indonesian Thermal Coal Production outlook 2020.
Coal Mining Logistic would discuss coal logistic and services issues to support the development coal mine in Indonesia -- What are challenges such in material handling, barging and floating crane services in coal mining value chain?
And many more…
Attendance from Coal Buyers and Producers 2018
ABP
Adaro Indonesia
AEL Indonesia
Agora Dharma Jaya
Asian Bulk Logistics
Astra Sedaya Finance
Coal Pricing analysis and forecast
Badja Abadi Sentosa
Bahana Sekuritas
Bank Mandiri
Baramulti Sugih Sentosa
BERAU COAL
Bhineka Roda Indonesia
Bukit Asam
China Coal Solution
Golden Energy Mines
GEOSERVICES
Insani Bara Perkasa
IVECO - PT. CHAKRA JAWARA
Lumoso Pratama Line
Jhonlin Group
JOGMEC
Kalimantan Prima Persada
Kawan Lama Sejahtara
Komatsu Astra Finance
Leon Testing and Consultancy
Lestari Banten Energi
Manambang Muara Enim
Mandiri Herindo AdiPerkasa
Masada Jaya Line
MBSS
Minerba
Mitsubishi Corporation
Novem Coal
Nusantara Berau Coal
Pertamina Lubricant
Prolindo Cipta Nusantara
Puta Perkasa Abadi A
Reswara Minergi Hartama
Rimau
Rock Tree
Samindo Resources
Samsung C& T Corporation
Sinar Mas Mining
SKA Lematang
Sumber Urip Sejati
SumberBumi Global Niaga
Sungai Danau Jaya
Surveyor Indonesia
Tamtama Perkasa
Tata Motor
Thiess Contractor
Thriveni
And many more
Floor Plan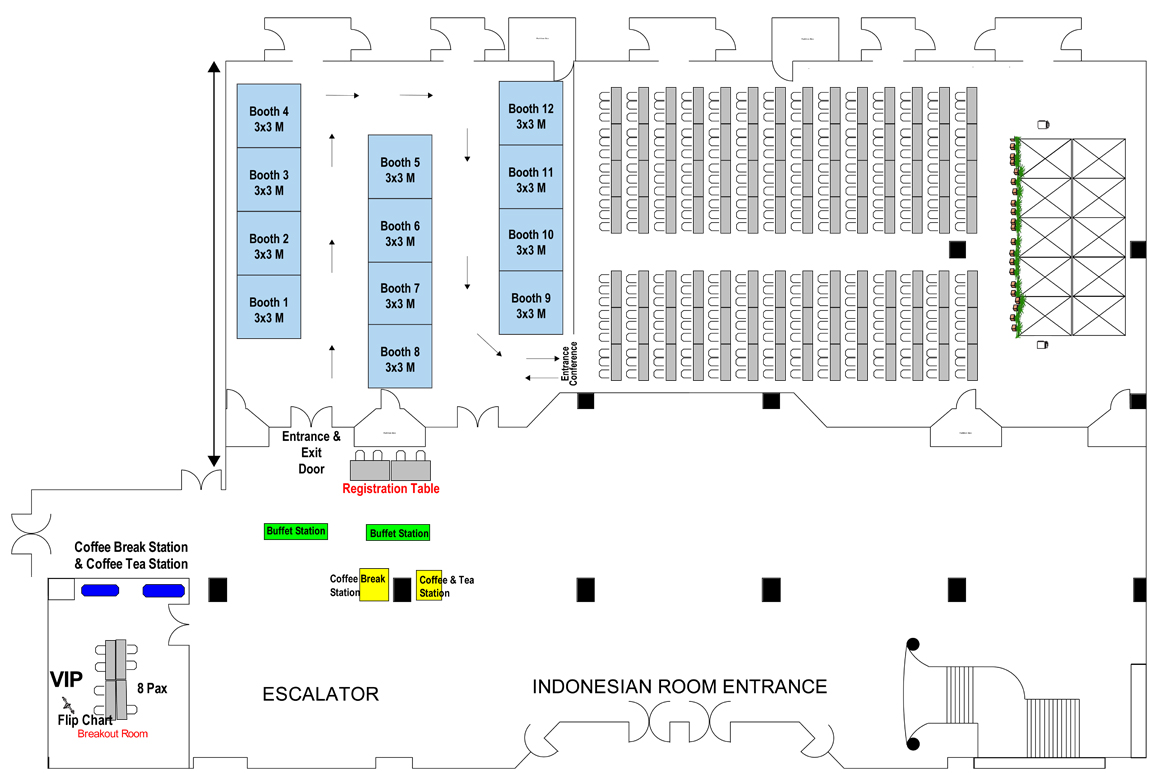 Date and Venue
---
6-7 November 2019
Shangri - La Hotel, Jakarta
Investment
---
Rp.7.000.000,-* / Participant
*) Including Conference Materials, Coffee Breaks, Luncheon.
*) Cancellation Fee : 7 days before the event : 80%
For registration, Booth and Sponsorship Opportunities, please contact
---
Telephone : +62-21-2245 8787
Email: [email protected]
For Speaking Opportunities
---
Adianto P. Simamora
Telephone : 081513304185
Email: [email protected]