Tripatra; Transport Supervisor
Posting date: October 18, 2019 Expiry date: November 01, 2019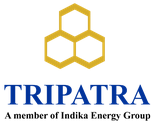 "Tripatra is Indonesian EPC company with longest services histories among Engineering, Procurement & Construction (EPC). Since 1973, Tripatra has been striving to be the leading company in Energy Services in Indonesia with high standard for safety , health and environment.
As local company Tripatra has always providing the best value for the stake holders. With its strong engineering capabilities, highly skilled EPC and operations and maintenance (O&M), Tripatra provides full range of technical and project management services to assist world-wide and clients"
We invite you joining our TANGGUH LNG PROJECT team as:
TRANSPORT SUPERVISOR
Role and responsibility:
• Supervise workload, scheduling, tasks of various activity and other functions
• Ensure implementation day-to-day of transport operation.
• Ensure of compliance of safety standards in transportation functions.
• Ensure transport maintenance of vehicles in good running condition
• Initiate cost efficiency measure in transportation operations.
General Requirement :
• Having experience min 5 years on big transportation or logistic supply chain and supervise more than 100 drivers
• Min. Diploma or equivalence
• Have experience in oil and gas is preferred
Please send your CV and related Certificate to: budi.sinaga@tripatra.com.
Only shortlisted candidates will be notified