Tripatra; Lifting Planer / Lifting Drafter
Posting date: November 18, 2019 Expiry date: December 02, 2019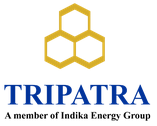 "Tripatra is Indonesian EPC company with longest services histories among Engineering, Procurement & Construction (EPC). Since 1973, Tripatra has been striving to be the leading company in Energy Services in Indonesia with high standard for safety , health and environment.
As local company Tripatra has always providing the best value for the stake holders. With its strong engineering capabilities, highly skilled EPC and operations and maintenance (O&M), Tripatra provides full range of technical and project management services to assist world-wide and clients"
We invite you joining our TANGGUH LNG PROJECT team as:
LIFTING PLANER / LIFTING DRAFTER
QUALIFICATION :
1. Min. Diploma or Degree in any engineering is preferable.
2. Have minimum experience as planner / drafter / CAD operator > 2 years in EPC company in oil and gas project with focus in process plant / brownfield areas.
3. Have an ability to conduct site surveys and have an in-depth knowledge to select the correct type of LIFTING Equipment and accessories required to carry out lifting operations.
4. Have Full knowledge of different types of Crane duty charts and various types of lifting Accessories, their rated capacity and working load limits in different configurations.
5. Able to use 2D CAD software such as AutoCAD and others.
6. Able to work in high pressure and tight schedule.
7. Proficient in English, Verbally and written.
8. FIT to work.
9. Available to join immediately.
JOB ROLE AND RESPONSIBILITY :
1. Develop / produce lift plan in brownfield / process LNG plant and greenfield as required.
2. Closely communicate with lifting engineer and construction engineer or brownfield work coordinator to get productivity and readiness of lift plan to use at site as per priority.
3. Identify the relevant information related to different types of crane (i.e. capacity, dimension and configuration) and lifting accessories (i.e. markings, certificates, thorough examination reports, capacity, dimension, etc.)
4. Extract information of load (piping and structure) such as: weight, dimension and Center of Gravity to determine capacity of cranes from duty charts and software planning tools and then develop / produce lift plan as per the information.
5. Allocate different types of lifting accessories for various applications and given load types
6. Ensure the correct crane and configuration for various types of lift is used in the lift plan.
Please send your CV and related Certificate to: budi.sinaga@tripatra.com.
Only shortlisted candidates will be notified