COVID-19 pandemic Understanding Force Majeure in Mining Sector
by CoalAsia
Speakers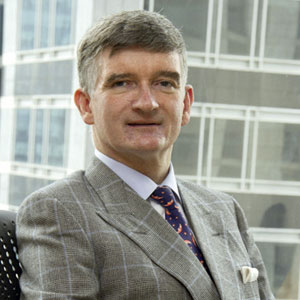 Bill Sullivan, Senior Foreign Counsel with Christian Teo & Partners.
Reggy Firmansyah, Senior Partner, UMBRA Strategic Legal Solutions
Mahareksha S. Dillon, a senior associate at SSEK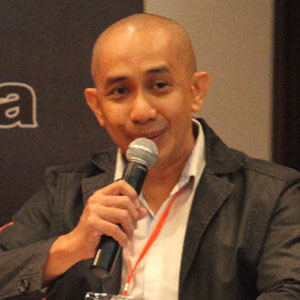 Hendra Sinadia, Executive Director of Indonesia Coal Mining Association
Background
The rapid global pandemic of COVID-19 has become one of the biggest threats that disrupt businesses around world, including mining sector in Indonesia.

President Joko Widodo issued a Presidential Decree Number 12/ 2020 declaring non-natural disaster of Covid-19 pandemic as national disaster. The World Health Organization (WHO) declared the Covid-19 outbreak a pandemic.

Mining industry is one of industries which have been allowed by the government to keep operating amid the Covid-19 pandemic based on the Minister of Health Regulation No 9/2020 regarding Large Scale Social Distancing. The government has also repeatedly suggested mining companies to avoid layoff even if there would be production volume cut due to the Covid-19.

A number of mining companies are currently implementing full isolation with all employees at the jobsite has been located inside the camp and rescheduling roster. The companies are taking all available measures to make sure the occupational safety and health of its workforce to sustain the production operations.

In smelter project, a number of mining companies have reported to delay the construction of smelter facility as construction works have been hampered by the pandemic.

Gold and copper giant PT Amman Mineral Nusa Tenggara (AMNT) has sent a letter to the Ministry of Energy and Mineral Resources requesting for a delay in the construction of its required copper smelter for up to 18 months due to the current Covid-19 pandemic.

PT Freeport Indonesia is also seeking approval from the government to delay the construction of its smelter plant for one year partly due to Covid-19 pandemic which has restricted the mobility of people and goods across the globe.

In coal mining sector, domestic and export coal demand in the second quarter of this year is expected to decline due to the prolonged Covid-19 pandemic.

The webinar would explore legal perspective concerning the potential of force majeure claims by mining companies. What is the force majeure event under Mining Law No 4/2009? And as to what extent mining companies can invoke force majeure.
Program
14.00
Introduction and opening remarks:
Hendra Sinadia, Executive Director of Indonesia Coal Mining Association
14.10
Presentation:
Bill Sullivan, Senior Foreign Counsel with Christian Teo & Partners.

"Is Covid-19 really a force majeure event for Indonesian mining companies?"
14.30
Presentation:
Reggy Firmansyah, Senior Partner, UMBRA Strategic Legal Solutions

"Covid-19 as a Force Majeure under the Mining Law"
14.50
Presentation:
Mahareksha S. Dillon, a senior associate at SSEK

"Exploring potential force majeure disputes between suppliers and their customers of mining commodities."
15.10
Q&A Session