Thursday, July 22, 2021 at 14.00 – 16.00 pm Jakarta Time
Invited Speakers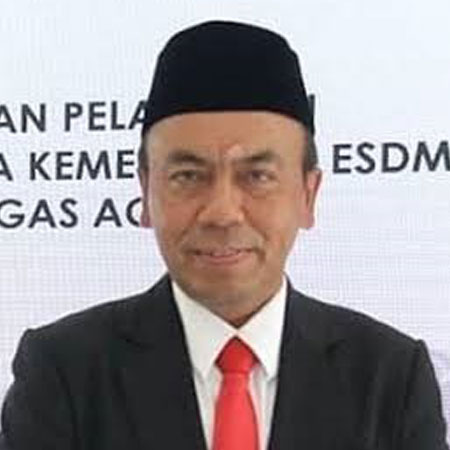 Sujatmiko, Director of Coal Development at Directorate General of Mineral and Coal.
Jamaluddin, Chairman of The Association of Indonesian Heavy Equipment Manufacturer (Hinabi)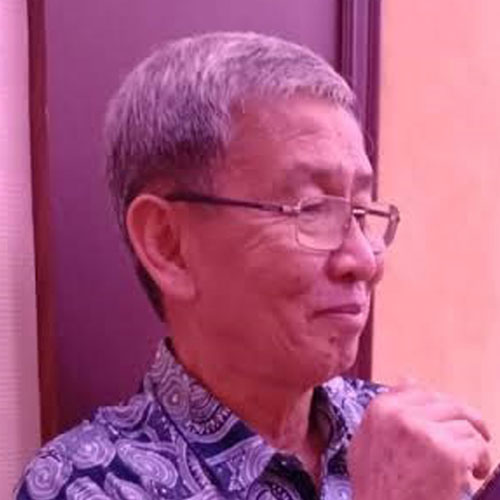 Bambang Tjahjono, Executive Director of Indonesian Mining Service Association (IMSA)
Adjie Harisandi, Industry Analyst at Permata Bank
Hadityo Sugiarto, GM sales & marketing of PT. LiuGong Machinery Indonesia
Rudhi Wibawa, General Manager Commercial & Marketing PT Chakra Jawara
Frankie Makaminang, Presiden Direktur PT Gaya Makmur Mobil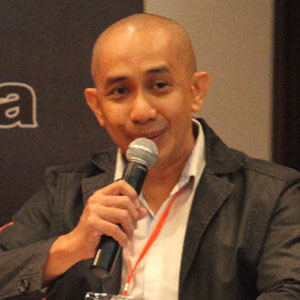 Hendra Sinadia, Direktur Eksekutif Asosiasi Pengusaha Batubara Indonesia (APBI – ICMA) (MODERATOR)
Background
Coal price is predicted to remain strong in the second half of this year due to economic recovery on Indonesia's top coal destination countries of China, Japan, Taiwan and South Korea.

Meanwhile, coal supply is seen limited as the country's coal miners continue to face various problems in ramping up production.

The limitation on resources, including deliveries of heavy equipment make it tough for mining companies to ramp up production quickly.

Some coal miners even predicted that Indonesia is unlikely to meet additional coal production volume of 75 million tons this year as set by the government due to unfavorable weather condition in producing areas, and the limited delivery of new heavy equipment.

Not only coal, demand for heavy equipment is also increase in nickel sector.

Reports previously said that the expected rising demand for heavy equipment in Indonesia has attracted heavy equipment producers including for China, Japan and South Korea to build factories in Indonesia.

Data from the Ministry of Energy and Mineral Resources shows the country's coal production in the five months ending May of this year reached 232.89 million tons, 42.34 percent of the initial full-year production target of 550 million tons, or 37.26 percent of the revised full-year target of 625 million tons.

The webinar would explore the outlook of heavy equipment in the second half of this year to support the supply side from Indonesia – what are opportunities and challenges facing mining heavy equipment sector.


Agenda
14.00
Introduction and opening remarks
Moderator: Hendra Sinadia, Direktur Eksekutif Asosiasi Pengusaha Batubara Indonesia (APBI – ICMA)
14.10
Overview of the government policy on coal production trend. What are opportunities and challenges to meet the additional of 75 million tons production target this year.

Opening Speech: Sujatmiko, Director of Coal Development at Directorate General of Mineral and Coal.
14.25
Overview of global supply and demand trend on mining heavy equipment in the second semester. What are Indonesia's potential on mining heavy equipment market.

Keynote Speaker: Jamaluddin, Chairman of The Association of Indonesian Heavy Equipment Manufacturer (Hinabi)
14.45
Outlook of heavy equipment in coal mining sector in Indonesia: Selecting the suitable equipment.

Speaker: Bambang Tjahjono, Executive Director of Indonesian Mining Service Association (IMSA)
14.50
Banking Perspective on mining heavy equipment

Speaker: Adjie Harisandi, Industry Analyst at Permata Bank
15.05
Understanding Digitalization of Heavy Industry -- What are opportunities for Indonesian mining company?

Speaker: Hadityo Sugiarto, GM sales & marketing of PT. LiuGong Machinery Indonesia
15.20
Heavy Equipment Panel Discussion

The surging commodity prices provide incentive for mine owners to boost production or resume production for those who suspended their operations during past sluggish period. The situation translates into stronger demand for heavy equipment from the mine owners.

What is the heavy equipment availability now?

How the supporting companies support miners in efficiency program.

What should miners do to achieve high productivity and low maintenance cost.

Speaker:

Frankie Makaminang, Presiden Direktur PT Gaya Makmur Mobil
Rudhi Wibawa, General Manager Commercial & Marketing PT Chakra Jawara
Chandra Kosasi, General Manager Sales Operation PT United Tractors Tbk

16.30
End of Webinar
Day/Date
July 22, 2021
14.00 – 16.30, Jakarta Time
---
Investment
FREE WEBINAR
Venue
Zoom Webinar
(access details shared after registration)
---
Further Information
Telephone: +62-21-2245 8787
Email: businessevents@petromindo.com