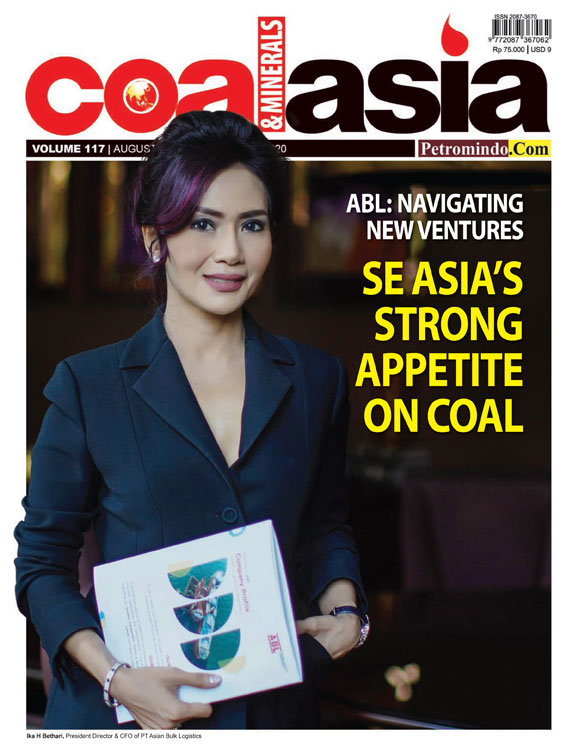 FOCUS
ABL: Navigating new ventures
PT Asian Bulk Logistics (ABL), an integrated sea logistics & infrastructures provider, fully understands about the challenges ahead in global commodity sector coupled with the current economic uncertainties due to COVID-19 pandemic. Hence, ABL navigates into new ventures by diversifying its services not only for coal but for also other commodities, namely bauxite, nickel and floating storage and regasification unit (FSRU).
MAIN STORY
SE Asia's strong appetite on coal
A number of Southeast Asian countries, including Indonesia, are still depending on coal as a source of primary energy for power generation to fuel its economic growth while continually pursuing the development of renewable energy.
COMPANIES
Volvo R60D rigid haulers pack a punch at Indonesian coal mine
A fleet of Volvo R60D rigid haulers are helping Indonesian coal mining contractor PT Hillcon Jaya Sakti to boost productivity and profitability at its site on the island of Sebuku, South Kalimantan.
Log in to download the magazine in PDF.