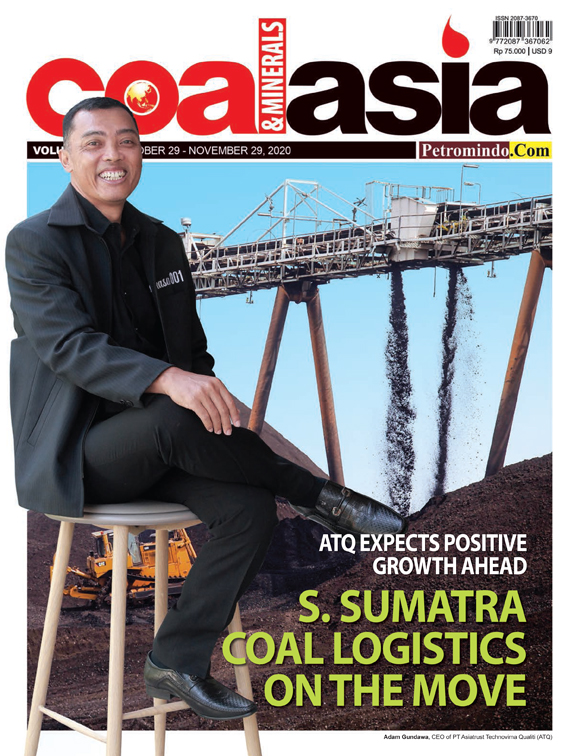 FOCUS
ATQ expects positive growth ahead
The adverse impact of COVID-19 pandemic around the globe halts many industry players taking any expansive move. They tend to take the opportunity to consolidate internally while wait-and-see for any improving condition.
MAIN STORY
S. Sumatra coal logistics on the move
Sumatra Island owns 12 billion tons of coal reserve and 56 billion of coal resources, where which mostly lie beneath the soil of South Sumatra Province. However, the abundant reserves could not be easily tapped for production due to logistic and transportation challenges.
OPINION | UMBRA
The impact of omnibus law on business licensing, limited liability company, investment, spatial planning, manpower, mining, and environment
OPINION | Bill Sullivan
Investor state dispute resolution and IA CEPA – Different treatment for different states?
Essential to the protection of Australian and Indonesian investors/services providers is having a credible mechanism for resolving disputes between investors/services providers and the host country if and when such disputes arise.
Log in to download the magazine in PDF.