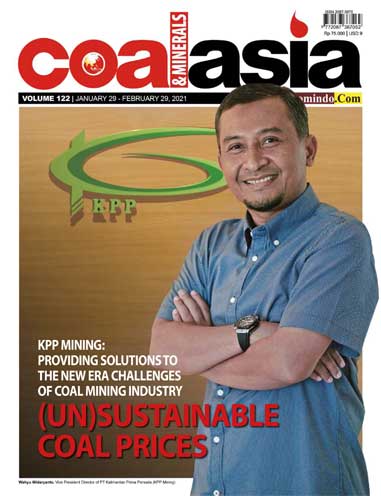 FOCUS
KPP Mining: Providing solutions to the new era challenges of coal mining industry
Coal mining industry deals with new era challenges in the aftermath of business turbulence in 2020 due to Covid-19 pandemic worldwide. Industry players have to adapt in a bid to survive under the current condition.
---
MAIN STORY
(Un)Sustainable coal prices
Coal prices in recent months showed rising trend supported by the winter season and encouraging signal of global economic recovery in 2021. However, industry players cautiously evaluate whether the coal prices will be sustainable or not.
---
OPINION | Bill Sullivan
ASEAN mining law reform - Is Indonesia leading the way or just playing catch up?
Indonesia introduced numerous reforms of its mining and related laws during 2020 in an endeavor to spur greater investment generally, including from foreign investors.
---
Log in to Download