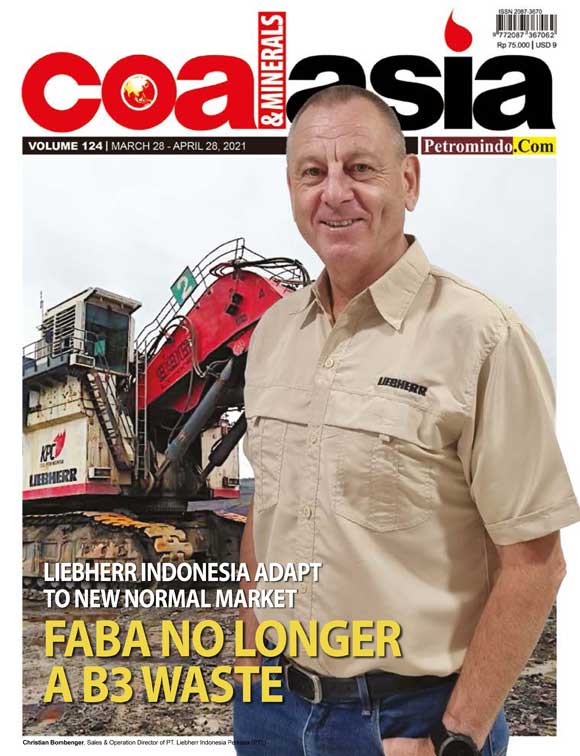 MAIN STORY
FABA no longer a B3 waste
The so-called Fly Ash & Bottom Ash (FABA) from coalfired power plants has been delisted as one of hazardous and toxic waste (or B3) list based on the Government Regulation number 22/2021 regarding the Implementation of Environmental Management and Protection.
FOCUS
Liebherr Indonesia adapt to new normal market
Mining industry has to deal with continuous challenges due to unprecedented COVID-19 pandemic which causes paramount pressure for industry players across the globe. The current circumstance makes industry players have to adapt to new normal environment, including PT Liebherr Indonesia Perkasa (PTL).
OPINION | Singgih Widagdo
FABA, ending the controversy, enhancing the gains
The debates over FABA (Fly Ash and Bottom Ash) as Hazardous Toxic Waste (B3) are over, after almost seven years of becoming the topic of arguments among the stakeholders.

Log in to download full magazine (in PDF)