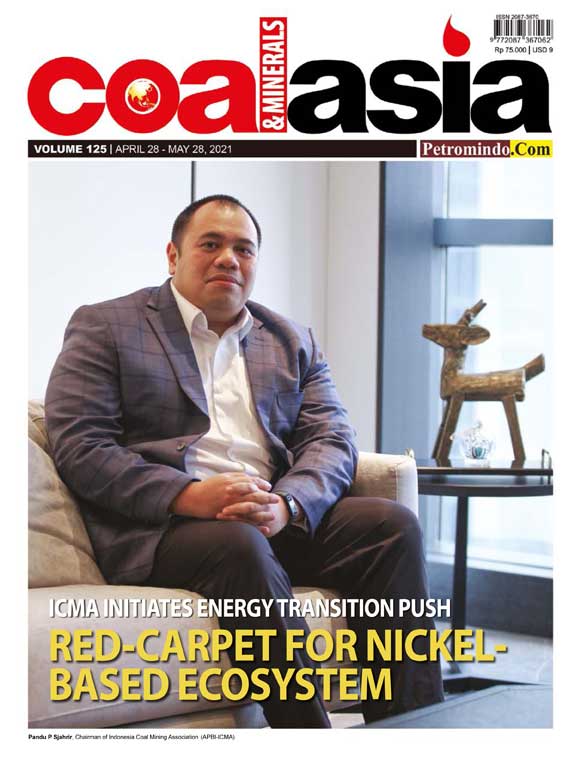 MAIN STORY
Red-carpet for nickel-based ecosystem
The Government of Indonesia recently established PT Indonesia Battery Corporation (IBC) in a bid to create a nickel-based ecosystem as part of global electric vehicle (EV) supply chain. A series of incentives are deployed to attract foreign investors to build nickel-based industries in the country, from nickel mining to EV battery manufacturing.
---
FOCUS
ICMA initiates energy transition push
Amid the increasing global pressure on energy transition toward a more environmentally friendly actions both for governments and corporates across the world, industry players are increasingly aware that the trend is inevitable and they have to adapt.
---
OPINION | Singgih Widagdo
National production and the anticipation going forward
Target of national coal production for 2021 was 550 million tons. However, Decree of the Minister of Energy and Mineral Resources (ESDM) No.66.H/HK.02/MEM.B/2021 of 6 April 2021 has revised the initial decision by adding 75 million tons into the national production.
Log in to download full magazine (in PDF)