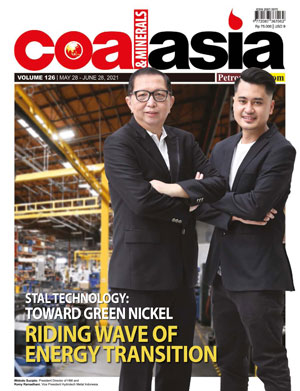 FOCUS
Stal Technology Brings green nickel into reality
The global energy transition campaign to reduce carbon emission is expected to boost minerals demand, including nickel, as raw materials to develop electric vehicle (EV) and energy storage supply chain. However, global EV developers have great concern regarding the upstream supply chain, particularly batterygrade nickel processing.
---
MAIN STORY
Riding wave of energy transition
Energy transition is a fast-growing global agenda to reduce carbon emission and expected to put more pressure on carbon intensive industries, such as coal-related sectors, to adapt eventually. However, experts said that it does not mean the end of coal industry, particularly in Asia Pacific countries.
---
OPINION | Bill Sullivan
Liability for building failure – Further clarification now available
The Government has substantially amended a 2020 regulation dealing with construction services and liability for building failure.
Log in to download full magazine (in PDF)