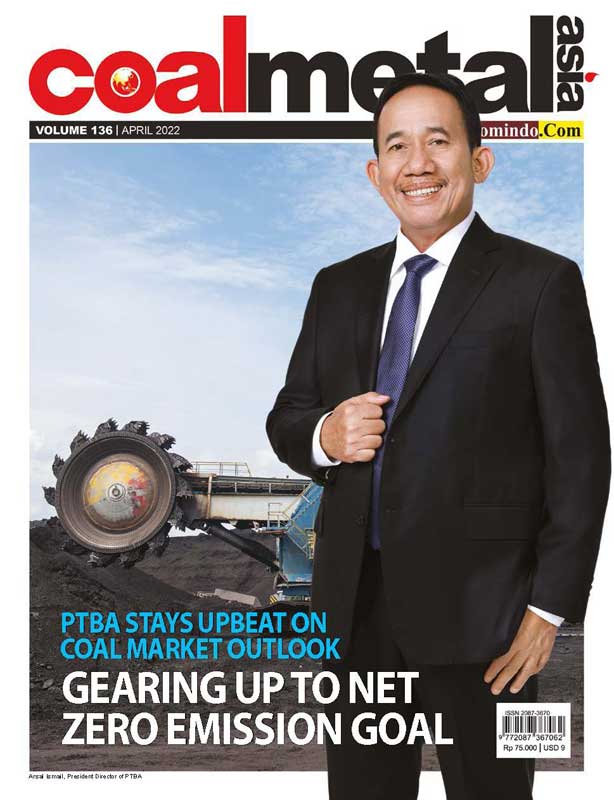 OPINION | Bill Sullivan
Second tax amnesty – Prioritizing value added processing and renewable energy utilization
The Government is seeking to use Indonesia's second tax amnesty as a means of encouraging greater investment in certain sectors of the economy that are being prioritized for development.
---
FOCUS
PTBA stays upbeat on coal market outlook
President Joko Widodo (Jokowi) led a ground-breaking ceremony on January 24 to mark the start of construction of the country's first coal to dimethyl ether (DME) project in Tanjung Enim, Muara Enim Regency, South Sumatra Province.
---
MAIN STORY
Gearing up to net zero emission goal
The global energy transition initiative for cleaner energy sources aims to reduce carbon footprint and accomplish the net-zero emission target in the next three or four decades. A number of large mining industry players have declared theircommitment to implement a more sustainable and environmentally-friendly mining practices.
---login to download the magazine---