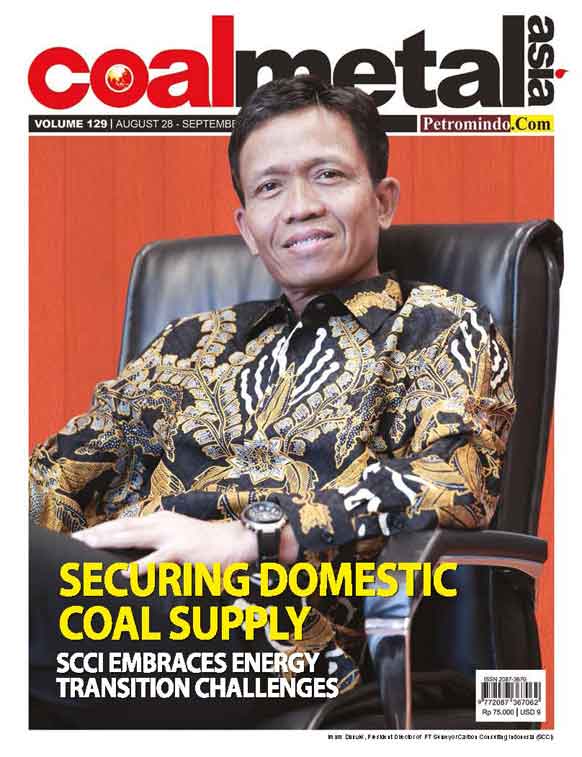 OPINION | Singgih Widagdo
Building a mining image amidst the high coal price
The fight against Covid-19 is not over yet. Up to the third week of August 2021, Covid-19 has infected some 3.98 million of the population in Indonesia, and over 211 million people worldwide. In the midst of the ongoing PPKM restrictions and pressures on the national economy, the high coal price has somehow uplifted the mining industry, which has been severely under pressure for quite some time.
---
FOCUS
SCCI embraces energy transition challenges
Amid growing trend of global energy transition to low carbon development, industry players in energy sector are increasingly aware and need to adapt accordingly. As one of countries that had already ratified Paris Agreement, Indonesia is actively promoting the
utilization of environmentally friendly energy sources.
---
MAIN STORY
Securing domestic coal supply
Bullish trend of coal prices during the first half of this year was supported by strong demand from export markets, mainly China where domestic coal producers deal with strict control from the government. In consequence, China eased coal import restriction for non-Australian coal suppliers, including Indonesia.
---
ANALYSIS | Black & Veatch
Retiring or repurposing Asia's coal plants: Why owners must plan and act now
Log in to download the Magazine