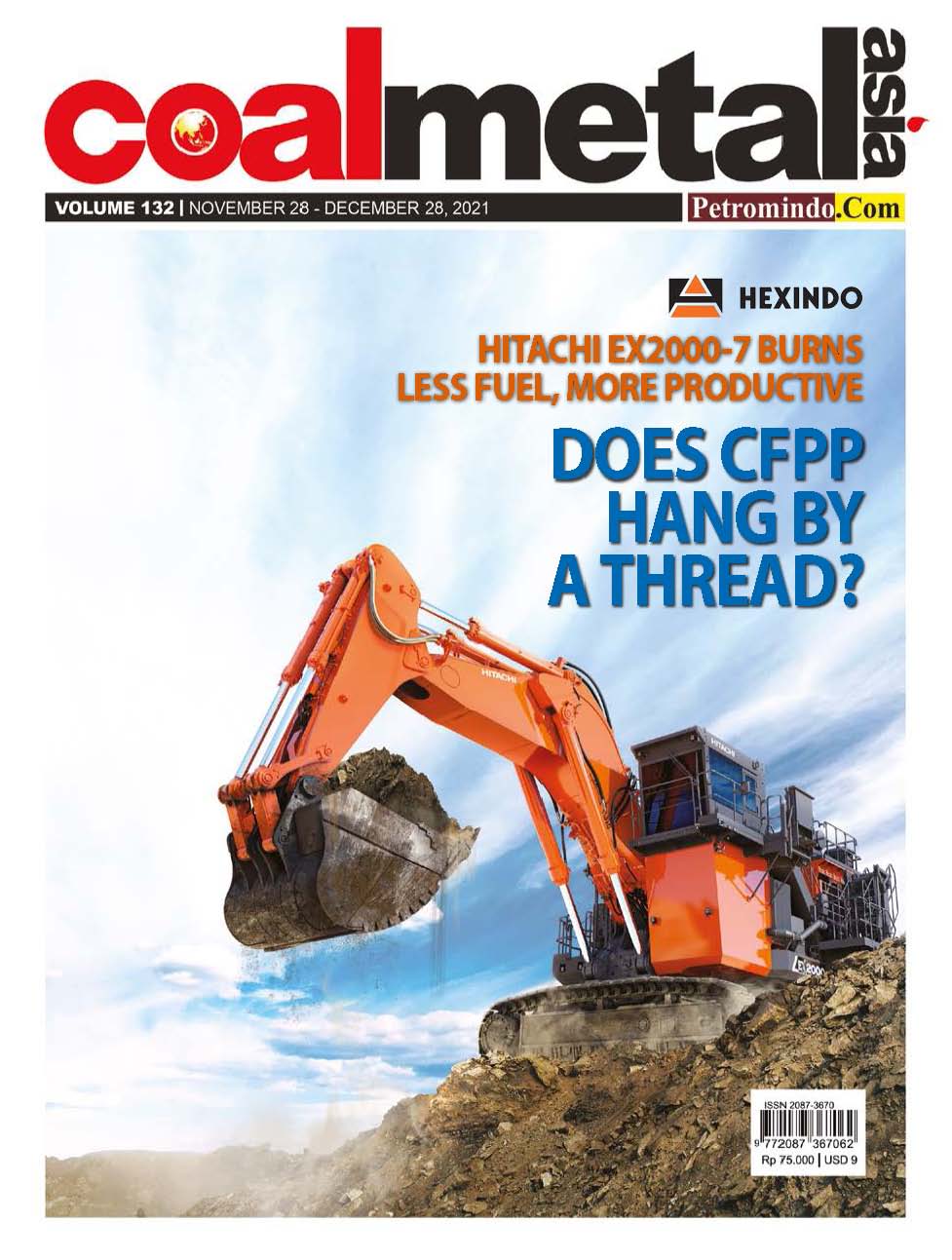 OPINION | Bill Sullivan
Continuation IUPKS – Constitutional court confounds industry expectations
The Constitutional Court has recently decided that the guarantee of continued operating rights for Indonesia's largest coal and metal mineral producers, introduced in 2020 as an amendment to the 2009 Mining Law, is unconstitutional.
---
FOCUS
Hitachi EX2000-7 burns less fuel, more productive
The government of Indonesia implements initiatives to achieve national energy security by reducing imports and encouraging local industry players to increase capacity and reliability in supporting domestic market. Coal industry currently contributes the largest portion of
electricity generation in the country.
---
MAIN STORY
Does CFPP hang by a thread?
The use of coal, mainly for coalfired power plants (CFPP), has been considered as the contributor of 40 percent carbon emission that worsens climate change. However, the global leaders attending the COP26 meeting in Glasgow recently have concluded, among others, to scale down the coal plan from "phase out" to "phase down".
---Login to download the magazine--