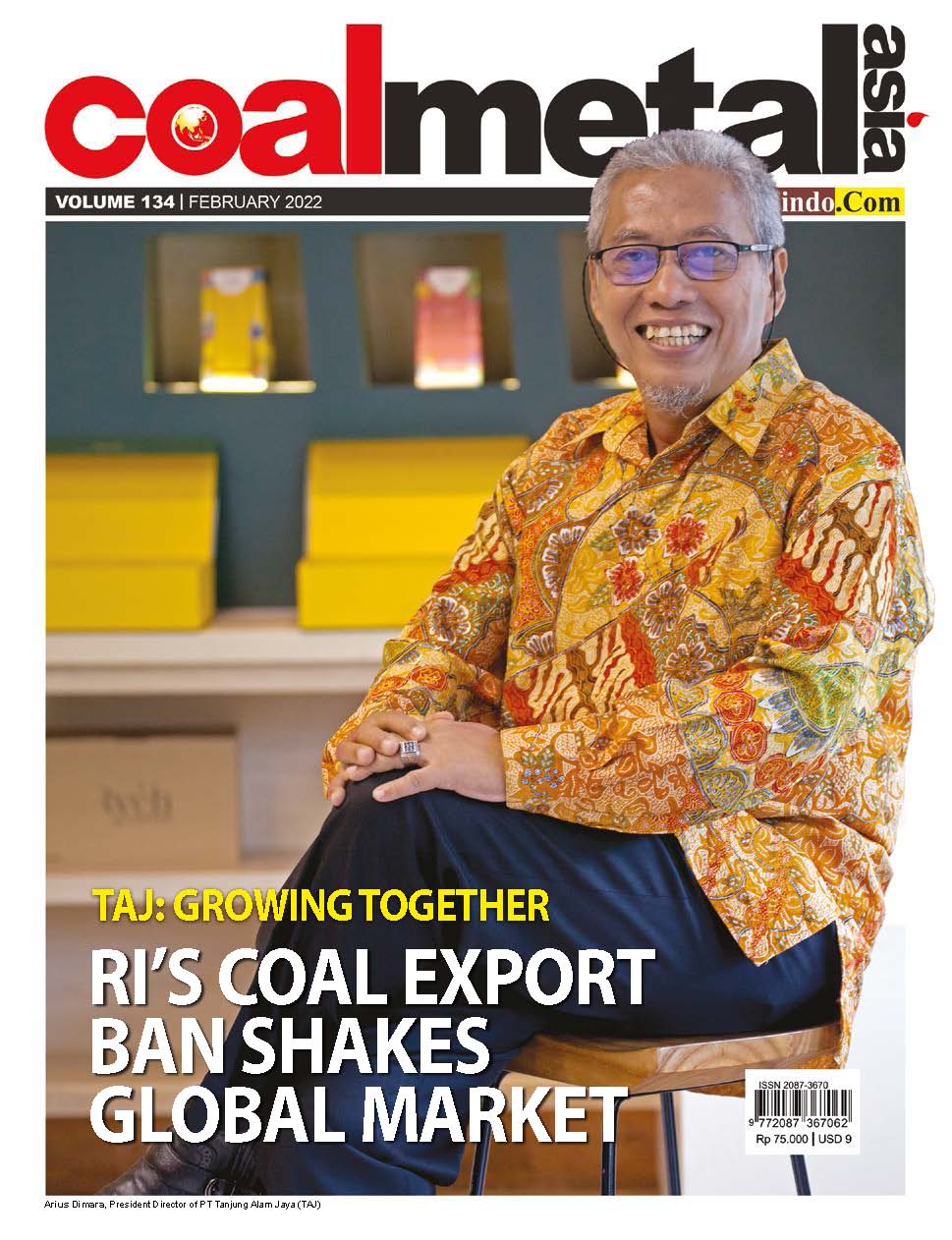 OPINION | Bill Sullivan
On/off coal export bans – Not solving the real problem
On the last day of 2021, the Government announced the imposition of a one month ban on all coal exports from Indonesia in an endeavour to overcome the serious rundown of coal stockpiles at power plants owned or operated by the State Electricity Company and other parties.
---
FOCUS
TAJ : Growing together
A South Kalimantan coal miner, PT Tanjung Alam Jaya (TAJ) is upbeat on the high demand of coal this year that driving the company to boost production to one million tons this year.
---
MAIN STORY
RI's coal export ban shakes global market
By January 1 2022 was a shocking day not only for the country's coal industry players but also for countries in the Asia-Pacific region after Indonesia, the world's largest thermal coal exporter, decided for the first time in history to totally stop international coal sales.
---Login to download the magazine--