PT PLN (persero
Start date: August 26, 2019 End date: October 25, 2019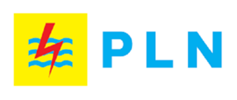 PT PLN (PERSERO)
Invitation for Expression of Interest
For Consultancy Services
For Four Hydro Electric Power Projects on the Islands of Papua and Sulawesi
1000 Islands - Renewable Energy for Electrification Program (REEP), Phase ll
PT PLN (Persero) hereby invites qualitied independent consultants to submit a prequaliication document for consulting services required. Funds have been earmarked for this project by the German Bilateral Financial Cooperation, provided through KtW Development Bank.
The Project Implementation Consultant (PIC) services are divided into 2 phases:
Stage I : Project Development
Stage ll : Project Implementation
Main tasks of the Project Implementation Consultant (PIC) among others but not limited to:
Services of Stage I-Project Development
Stage I covers the services required to develop the detailed design and conduct the tender process for procurement of the contractors (Civil and E&M) in the course of implementation of the four Hydro Electric Power Project.
Services of Stage Il - Project Implementation
Stage ll covers the services of supervision of the contractors to realise the the four Hydro Electric Power Projects. The Consultant acts as PIC on taking over responsibility for construction/working design and drawings for the civil works and review of designs for all other works. He shall carry out the construction supervision and contract management for construction, erection and commissioning of all components of HEPPS forthe entire implementation phase until commissioning, Project Acceptance Certificate (PAC), Commercial Operation Date (COD) and Final Acceptance Certiticate (FAC). He shall review, supervise and follow up the contractors design, implementation schedule and prepare the required documents and certiticates.
The consultancy services shall be carried out in close consultéion with PLN and KfW in all aspects of the assignment.
1. The Deadline of Submission Prequalihfication Document : October 25, 2019 at 03:00 PM
(Western Indonesian Time)
2. Interest Consultant can obtain detail Expression of Interest by request to email address below.
3. Name and address :
Tender Agent :
Dr. Volker Spork (Tender Agent)
Sonnenweg 3
D-99092 Erfurt
Germany
Email : voIker.spork@t-onIine.de
Cc : 1. Mr. Rusdi Karim (rusdi.karim@pIn.co.id, rusdikar@yahoo.com)
2. Mr. Ferry Syauki (ferry.syauki@pIn.co.id, fsyauki@yahoo.co.id)
3. proc.ebtpln@gmail.com