Wärtsilä; Mechanical Maintenance
Posting date: February 18, 2020 Expiry date: March 03, 2020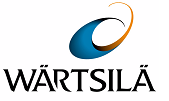 Wärtsilä is an innovative technology company known for being a forerunner in the Marine and Energy markets. Every day, we – Wärtsilians - put our hearts and minds into turning Wärtsilä's purpose of enabling sustainable societies with smart technology, and our Smart Marine and Energy visions into reality. Our ultimate aim is to provide increased value to both our customers and society. New, game-changing ideas and continuous improvement have been part of our DNA since 1834. Together, we can create new business opportunities and more sustainable future that we can all be proud of. We want to transition the world towards a cleaner future. By pushing the boundaries of engineering and technology, we can make it work. We are always on the lookout for future-oriented talent – want to join the ride?
Job Title: Mechanical Maintenance
Supervisor - Oecusse - Timor Leste
Location: Oecusse, East Timor
Main Responsibilities:
Coordinate daily mechanical maintenance activities at the plant and/or assigned team. Inspect completed works to ensure that the repairs have been completed correctly and that machinery and equipment conform to specifications and safety standards.
Supervises and/or prepares complete and accurate mechanical maintenance records and reports. Determines materials and equipment needs and directs timely procurement to ensure availability thereof.
Assess and evaluate reusability of spare parts based on the as found condition in the performance of the repair.
Ensure that the work is executed at the plant according to Wartsila Quality, Health, Safety and Environmental guidelines and customer site procedures as well as assigned maintenance plan. Close coordination with Electrical Maintenance and Operations team in scheduling maintenance activities.
Directs maintenance of cleanliness and orderliness in work area and compliance with safety, fire and other regulations.
Development Responsibilities:
Coach and mentor maintenance staff and assist them to diagnose more complex problems with machinery or other equipment problems.
Develop the maintenance working routines at the plant.
To instill respect, cooperation, honesty and ownership attitudes and to work as a team.
Job Specification:
• Excellent motivational.
• Minimum 5 years of related experience. Relevant industry experience is a plus.
• Minimum of a Diploma Degree in Engineering.
Qualified candidates are invited to apply to https://careers.wartsila.com/ . You can use "Indonesia and/or Timor Leste" as keyword.
This is Wärtsilä
Wärtsilä is a global leader in smart technologies and complete lifecycle solutions for the marine and energy markets. By emphasising sustainable innovation, total efficiency and data analytics, Wärtsilä maximises the environmental and economic performance of the vessels and power plants of its customers. In 2019, Wärtsilä's net sales totalled EUR 5.2 billion with approximately 19,000 employees. The company has operations in over 200 locations in more than 80 countries around the world. Wärtsilä is listed on Nasdaq Helsinki. Find out more at www.wartsila.com