Wärtsilä; Trade Document Coordinator
Posting date: September 15, 2020 Expiry date: September 29, 2020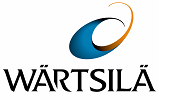 Wärtsilä is an innovative technology company known for being a forerunner in the Marine and Energy markets. Every day, we – Wärtsilians - put our hearts and minds into turning Wärtsilä's purpose of enabling sustainable societies with smart technology, and our Smart Marine and Energy visions into reality. Our ultimate aim is to provide increased value to both our customers and society. New, gamechanging ideas and continuous improvement have been part of our DNA since 1834. Together, we can create new business opportunities and more sustainable future that we can all be proud of. We want to transition the world towards a cleaner future. By pushing the boundaries of engineering and technology, we can make it work. We are always on the lookout for future-oriented talent – want to join the ride?
Job Title: Trade Document Coordinator
Location: Jakarta, Indonesia
Main responsibilities
1. Follow up on time customer invoicing and payment collection.
2. Creation and coordination of documentation related to milestone payments.
3. Delivery of milestone documentation to customer.
4. Participation into discussions with customer regarding milestone achievement and related certificates.
5. Ensure supporting documents are prepared according to contract and relevant trade finance instruments.
Job Requirements:
1. Excellent written and verbal communication skills
2. A minimum of 5 years experiences in administrative process
3. Excellent time management skills
4. Excellent at financial knowledge and business understanding
5. Minimum Degree in any discipline
6. Have understanding for SAP will be advantage
"Excellent Career Growth Opportunities & Attractive Remuneration Package with Medical and Pension Benefits also dynamic & rewarding working environment is designed to recognize the experience & expertise of top talented professional"
Qualified candidates are invited to apply to https://careers.wartsila.com/ . You can use "Indonesia and/or Timor Leste" as keyword
Last application date: 30/9/2020