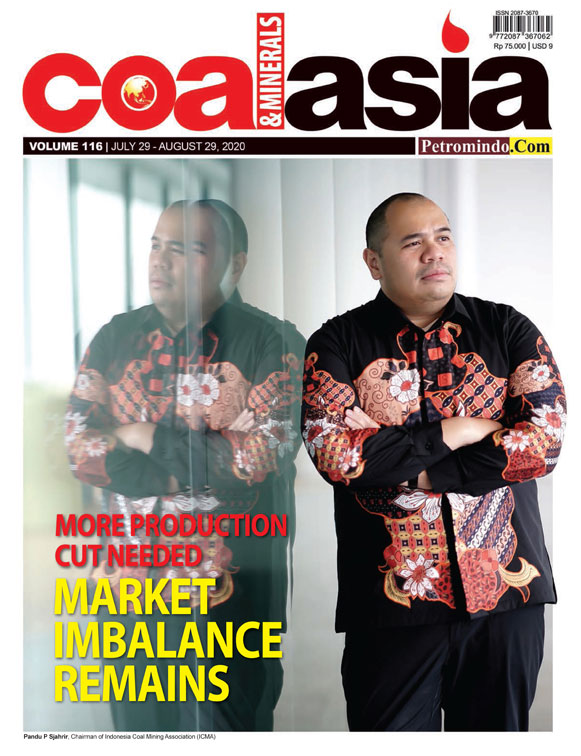 FOCUS
More production cut needed
The combination of coal oversupply and weak demand during COVID-19 pandemic period has significantly brought down the coal prices in the global market. Given such condition, mining companies in Indonesia expect to cut production volume to at least manage supply-demand balance.
MAIN STORY
Market imbalance remains
Global coal market imbalance is expected to stay during this year because the supply side remains strong while demand side shows negative growth. Oversupply condition has been occurring since 2019 and getting worse due to the impact of COVID-19 pandemic.
OPINION | Singgih Widagdo
Boosting the coal added-Value, where to go?
Indonesia has experienced a long journey as a nation. The 75th birthday of the Republic of Indonesia is a great moment to assess the journey to develop the nation, including its mining industry. The theme of the nation's celebration for its 75th year of independence is just right, "Indonesia Maju" (Progressive Indonesia). Progress is symbolized by the equality and growth of the economy for the Indonesian people.
Log in to download the magazine in PDF.