Tripatra; Industrial Relations
Posting date: November 18, 2019 Expiry date: December 02, 2019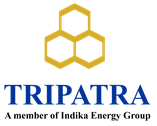 "Tripatra is Indonesian EPC company with longest services histories among Engineering, Procurement & Construction (EPC ). Since 1973, Tripatra has been striving to be the leading company in Energy Services in Indonesia with high standard for safety , health and environment.
As local company Tripatra has always providing the best value for the stake holders. With its strong engineering capabilities, highly skilled EPC and operations and maintenance (O&M), Tripatra provides full range of technical and project management services to assist world-wide and clients"
We invite you joining our Corporate team as:
INDUSTRIAL RELATIONS
Requirements :
• Bachelor's Degree in law is preferred
• Proven experience as a Employee Relations/Industrial Relations Officer
• Familiarity with EPC industry standards (it will be an advantage).
Responsibility :
• Regularly reviewing company regulations to keeps organization up to date with regulations, technology, and industry best practices.
• Maintain vadation of company regulations
• Corporate Events - produce events from conception through to completion
• Provide employee's counseling on policies and procedures
• Develop or improve annual employee relation program
• Monitor implementation of employee relations programs
• Maintain relationship with other parties who support Tripatra business activities, such as local Disnaker, BPJS Ketenagakerjaan, local police, etc
• Handle the dispute between employee and Company such as breach of contract, misconduct, etc.
Please send your CVs only to recruitment@tripatra.com, and give Job Title you applied in Subject email.
Only shortlisted will be notified.