PT. Global Makara Teknik; 2 Positions
Posting date: November 30, 2020 Expiry date: December 14, 2020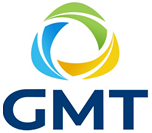 Our company is a fast growing mining contracting company, seeking a suitably qualified and experienced personnel for the following positions :
1. MINE PLAN SPECIALIST
• Coordinate all activities for the Engineering department ensuring successful and good mining practice implementation of plan,
• Ensure the mine design is applicable and easy to implement in the field,
• Develop mine plan design to maintain & enhance productivity and safety,
• Control and evaluate the daily mining performance (productivity and fuel ratio) of Project Manager between actual vs budget,
• Guide the operation for excavating activity to get the target,
• Prepare monthly, three monthly & yearly mine plan,
• Familiar with Geotech & Hydrogeology aspect of mining
Requirements
• Jakarta based position (travel to site occasionally),
• Minimum S1 Degree in Mining Engineering or Geological Engineering,
• Minimum 6 years' experience in mine planning & operation
• Mining software skills (Mine scape, Minex, Spry, Surpac, etc).
• Having POP license is an advantage
• Excellent interpersonal and project management skills.
• Active in English.
2. MINE PLAN SUPERVISOR
• Responsible for the provision of mine planning and engineering, ensuring the quality control administration on mining operational and give support toward production continuity and efficiency.
• Ensuring planning elements are identified, having a time frame for work operation, and aligning target for production, Ensuring guidance toward subordinate,
• Ensuring improvement of production yield, and implementing troubleshooting for all problems found in the field,
• Ensuring safety, health and environment are implemented during engineering operational.
• Prepare monthly & three monthly mine plan (including dewatering & equipment scheduling)
Requirement
• Site based Position
• S1 degree Mining Engineering
• Minimum 4 years experience in mine planning & operation.
• Mining software skills (mine scape, minex, spry, surpac, etc.)
• Having POP License is an advantage
• Willing to work independently in remote field locations.
• Strong analytical & problem solving skill.
If you would like to be part of our success, please send your application and resume in Word /PDF format (not more than 400kb with put the job title on your subject) to email recruitment@gmt.id