Tripatra; Jr. Engineer
Posting date: February 20, 2020 Expiry date: March 05, 2020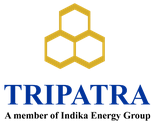 "Tripatra is Indonesian EPC company with longest services histories among Engineering, Procurement & Construction (EPC ). Since 1973, Tripatra has been striving to be the leading company in Energy Services in Indonesia with high standard for safety , health and environment.
As local company Tripatra has always providing the best value for the stake holders. With its strong engineering capabilities, highly skilled EPC and operations and maintenance (O&M), Tripatra provides full range of technical and project management services to assist world-wide and clients"
Tripatra is currently looking for Jr. Engineer to fill below position:
- Instrument Engineer
- Offshore Structure Engineer
- Mechanical Rotating Engineer
- Mechanical Static Engineer
- Electrical Engineer
- Civil Engineer
Requirement:
- Bachelor degree in Engineering (related field).
- Having around 3-5 years of work experience in related background.
- Strong exposure in Construction/EPC Company will be preferred.
Send your CV to email: recruitment@tripatra.com with subject (Name-Position)