PT Sele Raya Belida; 2 Positions
Posting date: September 14, 2020 Expiry date: September 28, 2020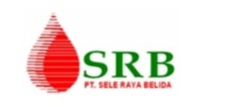 PT Sele Raya Belida, one of the Production Sharing Contract (PSC) Company who operates and produces oil and gas in Wilayah Kerja Belida in South Sumatera, is seeking for :
Field / Operation Superintendent
With the following requirements :
1. Bachelor degree (S1) required in Petroleum / Chemical / Mechanical / Physics (Instrumentation) / Electrical Engineering's.
2. Have a strong production/operation knowledge with minimum 10 years varied wellhead operation, process plants operation and maintenance experience in Oil & Gas Industry especially 5 years in supervising the Oil & Gas Operation.
3. Good leadership, excellent communication skills (written, verbal and listening) and coordination skill among team, to management, to SKK Migas and to surrounding communities.
4. Have deep knowledge about Oil & Gas Processing Operation, including but not limited to Production Separator, Heater, Multiple Stage Compressor Unit, Dehydration Unit and Oil / Gas Custody Meter, also trouble shooting Oil & Gas Production Facility Operation.
5. Have knowledge about chemical injection system including Demulsifier, Pour Point Dispersant (PPD) and Wax Inhibitor.
6. Proven track of good HSE leadership behavior and as a role model to improve HSE behavior among team.
7. Good knowledge of safety process awareness.
8. Have experience in handling Oil & Gas lifting activities will be an advantage.
9. Familiar with regulation of Government of Indonesia report for any HSE incident.
10. Familiar with hydrocarbon process systems with High Pour Point temperature.
11. Familiar with standard Manufacturing concepts, practices & procedures.
12. Ability to manage multiple projects simultaneously.
13. Planning and organizational skills including ability to manage multiple priorities.
14. Results oriented, high energy, credible, honest and self motivated.
15. Willingness to work in Muara Enim regency with rote basis.
Public Relation Staff ( For Working Area Belida )
1. Male 25 - 35 years old
2. Domiciled in Palembang, Prabumulih and surrounding South Sumatera
3. Good at written and verbal communication skills.
4. Ability to pitch to media.
5. Able to work on PR day-to-day tasks
6. Able to run company socialization that deliver measurable results and meet objectives.
7. Deadline-oriented, inquisitive, with great follow-up and reporting skills.
8. Understanding of local people
9. Responds well under pressure with strict time limit.
10. Quick and enthusiastic learner.
Any interested candidates, please resume your CV to :