Texcal Mahato EP Ltd; HR Specialist
Posting date: January 19, 2021 Expiry date: February 02, 2021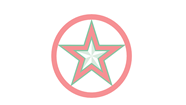 Texcal Mahato EP Ltd An operator of onshore PSC in Indonesia
Requires highly qualified individual to join our Jakarta team as :
Position: HR Specialist
Requirement:
1 Candidate must possess at least Bachelor's Degree in Human Resource, Management or Psychology
2 Minimum 3 years of experience in upstream oil & gas industry
3 Fluent spoken and written English
4 Having knowledge and experience regarding the PTK 018/SKKMA0000/2018/SO will be advantage.
5 Having knowledge on HR sector such as : Recruitment, Assessment, BPJS Ketenagakerjaan, BPJS Kesehatan, Report to Government, Employee Contract RPTK, RPTKA, etc
6 Having a good relation and knowledge with SKK Migas
7 Proficient in windows and Ms. Office
8 Detail oriented, good communication skill, honest, strong responsibility and ability to work in a Team
SUBMISSION WITH LESS THAN PROVIDED REQUIREMENT YEARS OF EXPERIENCE ABOVE WILL NOT BE CONSIDERED OR REPLIED TO.
Texcal Mahato EP Ltd is an equal opportunity employer who rewards based on performance and results.
Email your application, enclosing CV prior to 02 February 2021 to:
recruitment@texcalmahatoep.com
Please insert the position on subject of your email
(only short-listed candidates will be notified)